R & S is the Bay Area's top provider of service and installation of gate operators and access systems!
We would like to provide you with an automatic wrought iron gate and fence system that will provide you with years of reliable, low maintenance service. Our gates are constructed on a 2″x2″ tubular steel frame, with 1″x 2″ horizontal channels and 5/8″ tubular steel pickets set 6″ on center.
We have a large selection of spear top designs, intermediate scroll designs, and alphabetical letters to choose from, or we can custom design a family crest to integrate into your gate design. Whether it be manually operated or fully automated R&S is your one stop Gate shop!
Explore Our Gates
Gates that slide across a driveway opening from side to side.
Gates that swing either inward or outward in the driveway just like your front door
Gates that tilt upward as one solid structure typically used for apartment house garage/parking areas
Standard chain link style gates that either slide from side-to-side or swing in or out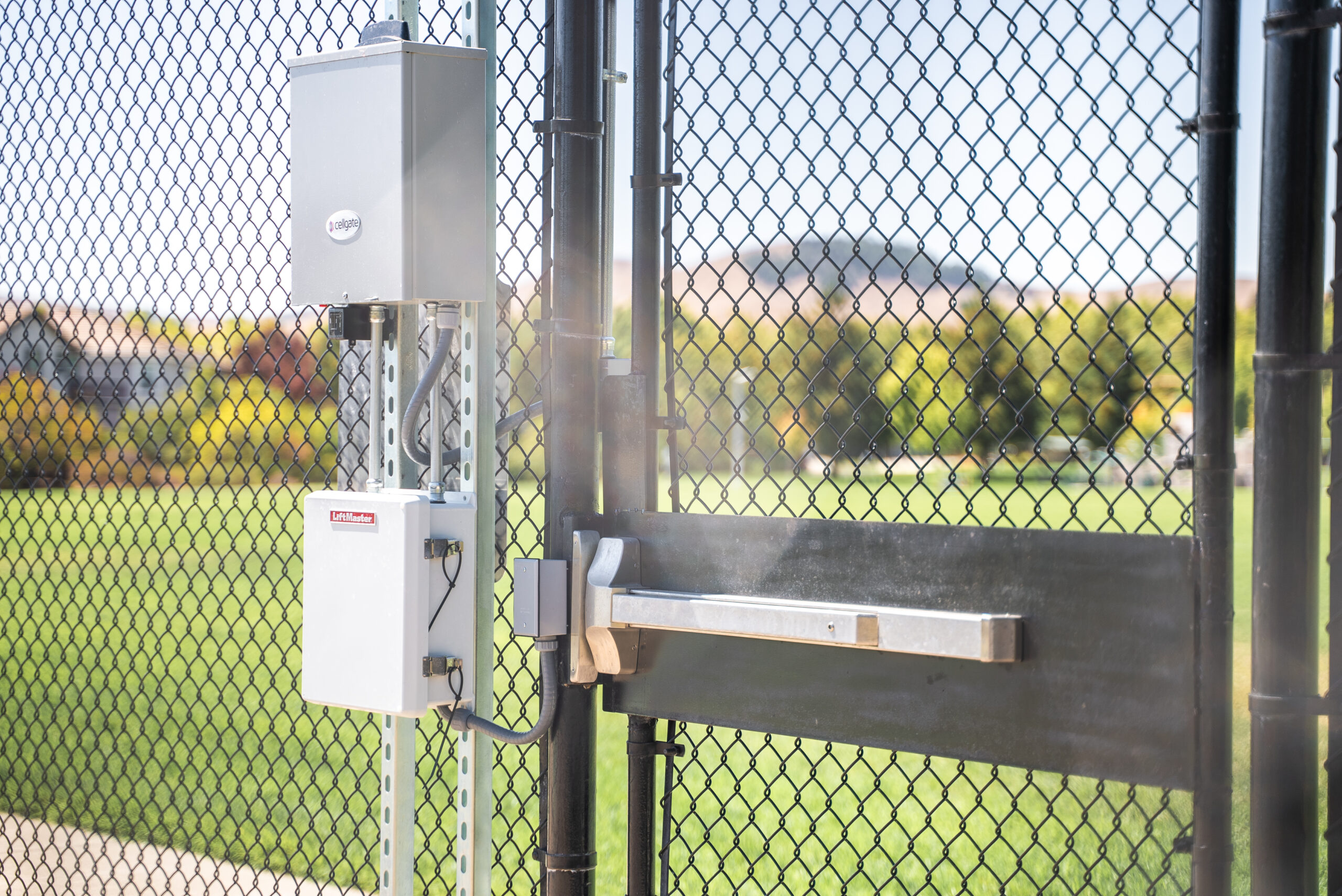 Gates similar to a Swing Gate only narrower for pedestrians to walk through. Typically used at pool enclosures or for walk-in access to a gated area
Ornamental Iron & Chain Link Fencing
R&S offers a combination of elegant options that provide excellent durability and security. If it is to add to the look of your existing property, or to provide security to the existing area, we can create a solution for you. We offer fence options that range from the simple security fences, to elaborate ornate works. From standard designs, to complex designs with an array of accessories we can meet the needs of any project. Entry gates and railings may also be manufactured to complete your project. Our quality designs are available in custom colors with our powder coating finishing system. Contact us for more information on fencing.
Automatic Gate Openers
R & S services a wide range of gate operators and over the years we have come to know which products are consistently reliable and give you the greatest return for your dollar. You can be assured that these gate operators will give you years of reliable service. Email us today for a free on site inspection of your gate system.